If it were not for the Covid 19 pandemic, we would be knocking off a few more grid squares on Dartmoor.  Particularly as the weather has been so glorious.  The nearest we can get to Dartmoor at the moment is this distant view of Hay Tor; which we can see while taking our 'permitted exercise' on a walk from our house.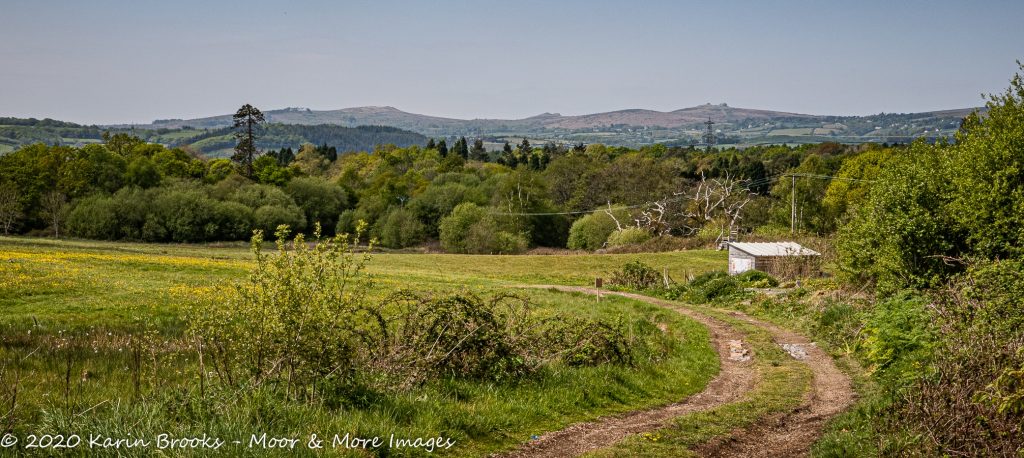 So, we have had to turn our attention to other projects. 
I've been building this website and Karin has been honing her close-up photography skills.  I keep finding her lying prone in some corner of the garden.  Somewhat disconcerting until I realised she had a camera in her hand.
Increasingly, Karin has been choosing to use her Panasonic LX100 Mark 2, hand held.  It is small, light and really lets her get 'up close and personal' with the flowers and critters in the garden.  If you flip the switch on the lens barrel to the macro AF position it can focus when it is as close as 3cm from the subject.  Couple that with a lens that is happy down to F1.7 and you have a recipe for creating some interesting images.